The Brownies are BFF's that started a band in high school and have been together for five years. Their guitarist Nathan Pounds recently left the band. The lineup is currently Soaphie, Stevie, Michael J. Sheils and Maxie. Their debut album,
Ourknife Yourback
, came out on my birthday (June 22!) and is available on
Amazon
,
Play.com
and Itunes. They released 250 copies of the
Means to an End
blue 7" on NRONE Records and it sold out (so did the CD single!) You can get the
Cougar
7" or CD single through
NRONE Records.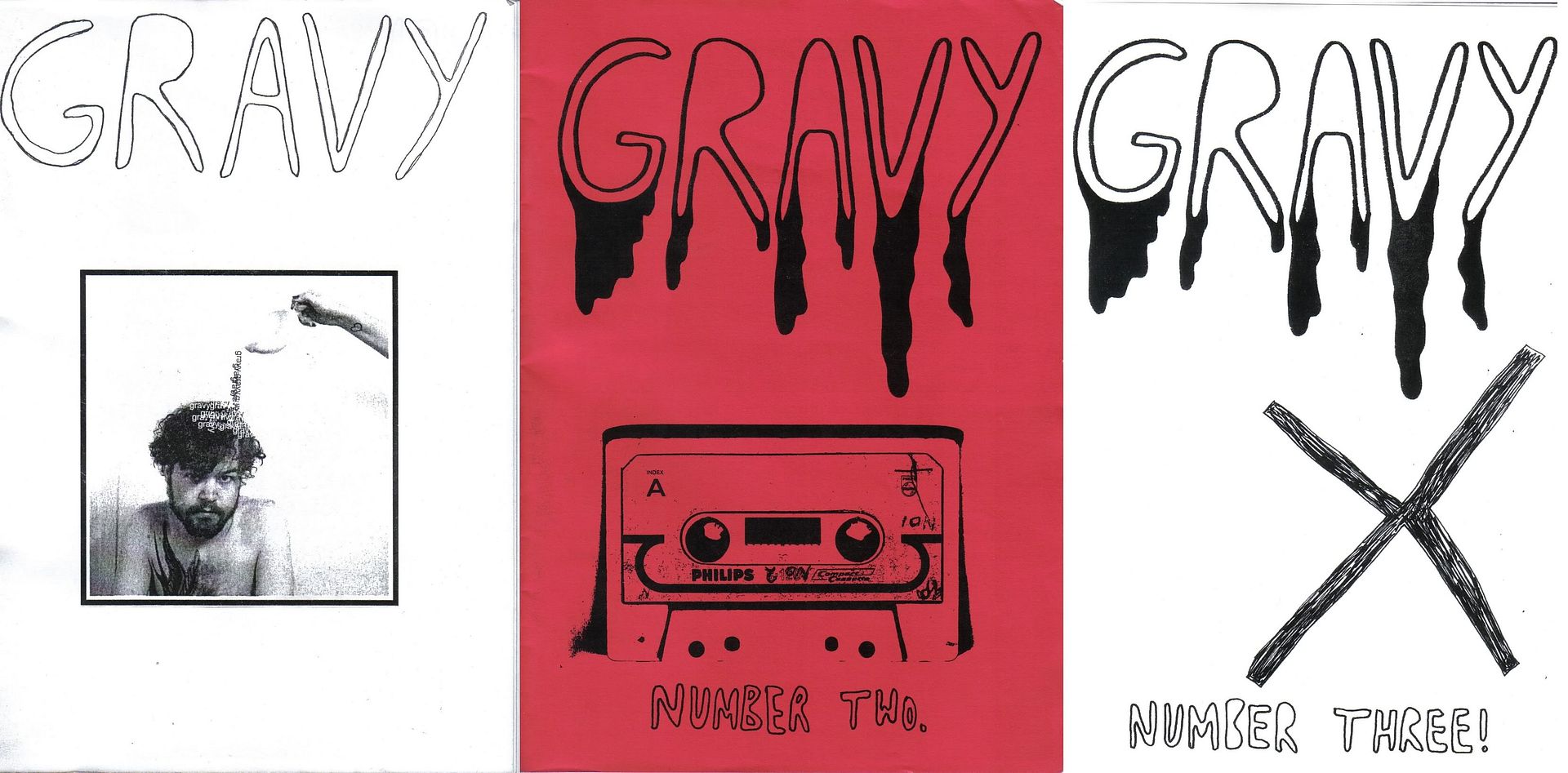 Maxie does a really great zine called Gravy about Norwich bands. I like it because she tries to be positive and celebratory (that is kinda my philosphy on Grrrl Sounds too.) I got a lot of great info on the scene there through her zine. If you want to get a hold of the zine yourself, contact the
Gravy Myspace
. Every issue talks about local bands and has a theme running through with some short stories and art. The first issue theme is loss, second issue's focus is mixtapes, third issue is focused on heavy music and Norwich grrrl bands, and the fourth issue is about tweeOff!